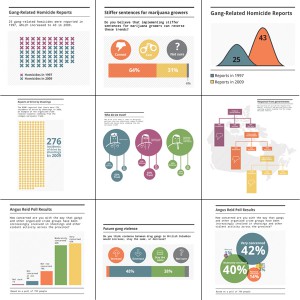 Stop the Violence BC has commissioned a series of infographics to pictorially represent the results of our polling data. If you are interested in using these in your materials, social media or on your site please credit Stop the Violence BC and Sarah Kozlowski.
Infographics:
Government Response to gang violence
Public opinion of stiffer sentences
Would gang violence levels change if cannabis were legalized and regulated?
How concerned are you about gang violence?
Do you think possession of a marijuana cigarette should affect a person's ability to find and maintain employment?
Growth of gang related homicides