Downloads: Report, Polling Data, News Release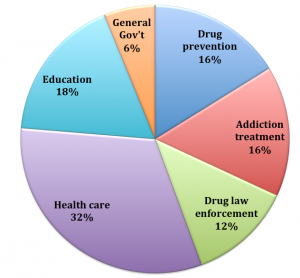 A previously unreleased Angus Reid poll asked British Columbians how they would allocate funds under a provincial system taxing and regulating the adult use of cannabis.
 31% of British Columbians believe the most effective way to allocate funds derived from cannabis tax revenue would be toward drug prevention and addiction treatment
 Another 31% would allocate cannabis tax revenue to health care
12% would allocate funds to drug law enforcement
The Angus Reid poll was commissioned by Stop the Violence BC (STVBC), a coalition of academic, legal, law enforcement and health experts concerned about the links between cannabis prohibition in B.C. and the growth of organized crime and related violence in the province. Since launching a year ago, STVBC has received high-profile endorsements from across the law enforcement, public health and political sectors, including the Health Officers Council of B.C., four former mayors of Vancouver and four former B.C. attorneys general.
To download a copy of these polling results, please click here.